Letter From Santa Template
This free printable letter from Santa template is perfect to give your child a magical reply straight from Santa! You can easily write your own reply to make it official!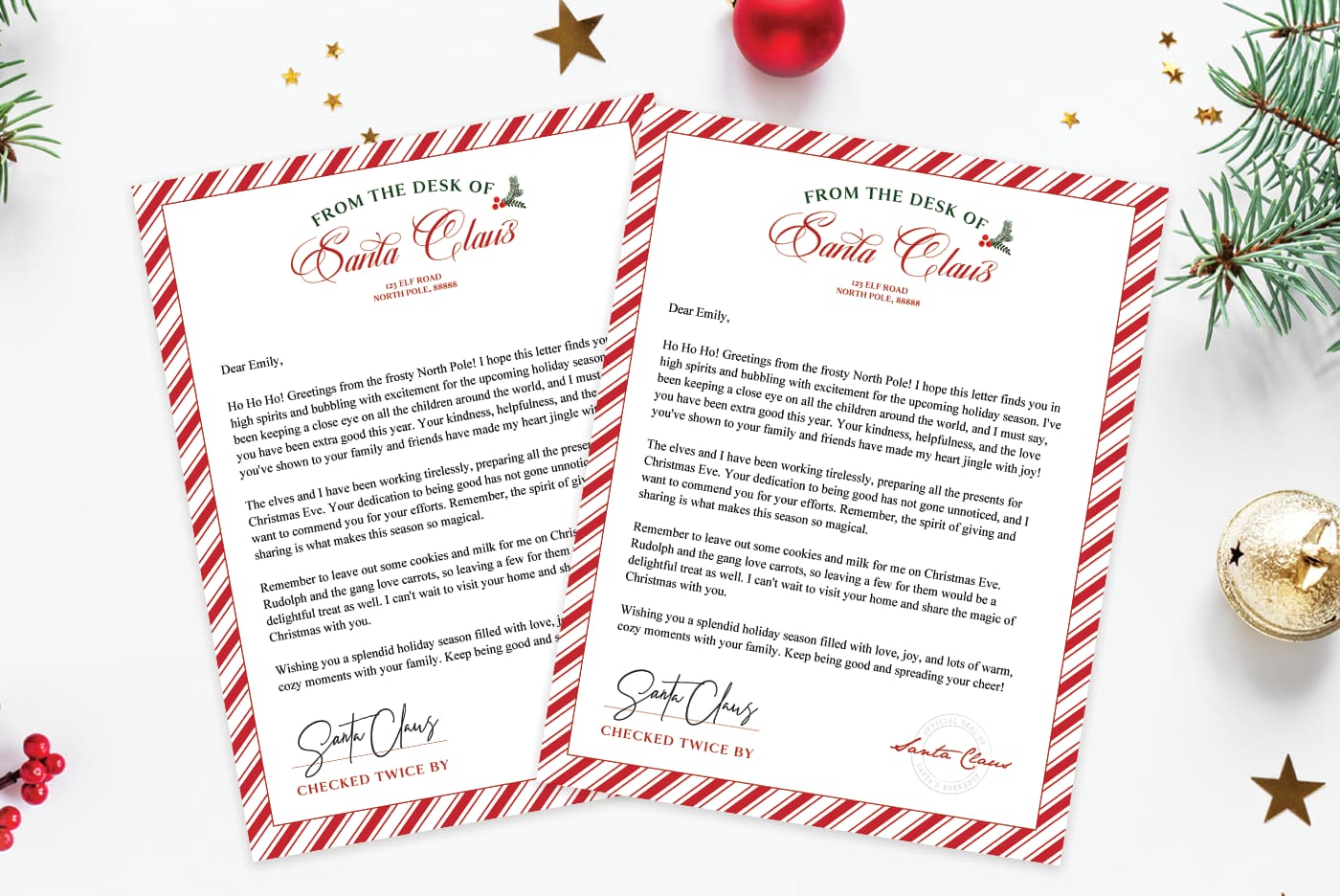 Free printable letter from Santa template
Did your child write their letter to Santa this year? If so they are probably looking for a reply from the jolly old man himself! But, of course, this time of year Santa can get a bit busy and may not be able to personally reply to every letter. Which is why, as parents, it's our job to be his personal elves!
Use this letter from Santa template to write your child a custom reply to their letter, straight from Santa's desk!
Send letters to other children
If you're in the US make sure to check out the USPS Operation Santa to help other families by adopting and responding to letters as well! It takes only a few minutes to reply to other children who may not be as fortunate, use this template to provide them a magical reply to their own letters!
What's Included:
8.5×11 editable letter from Santa PDF template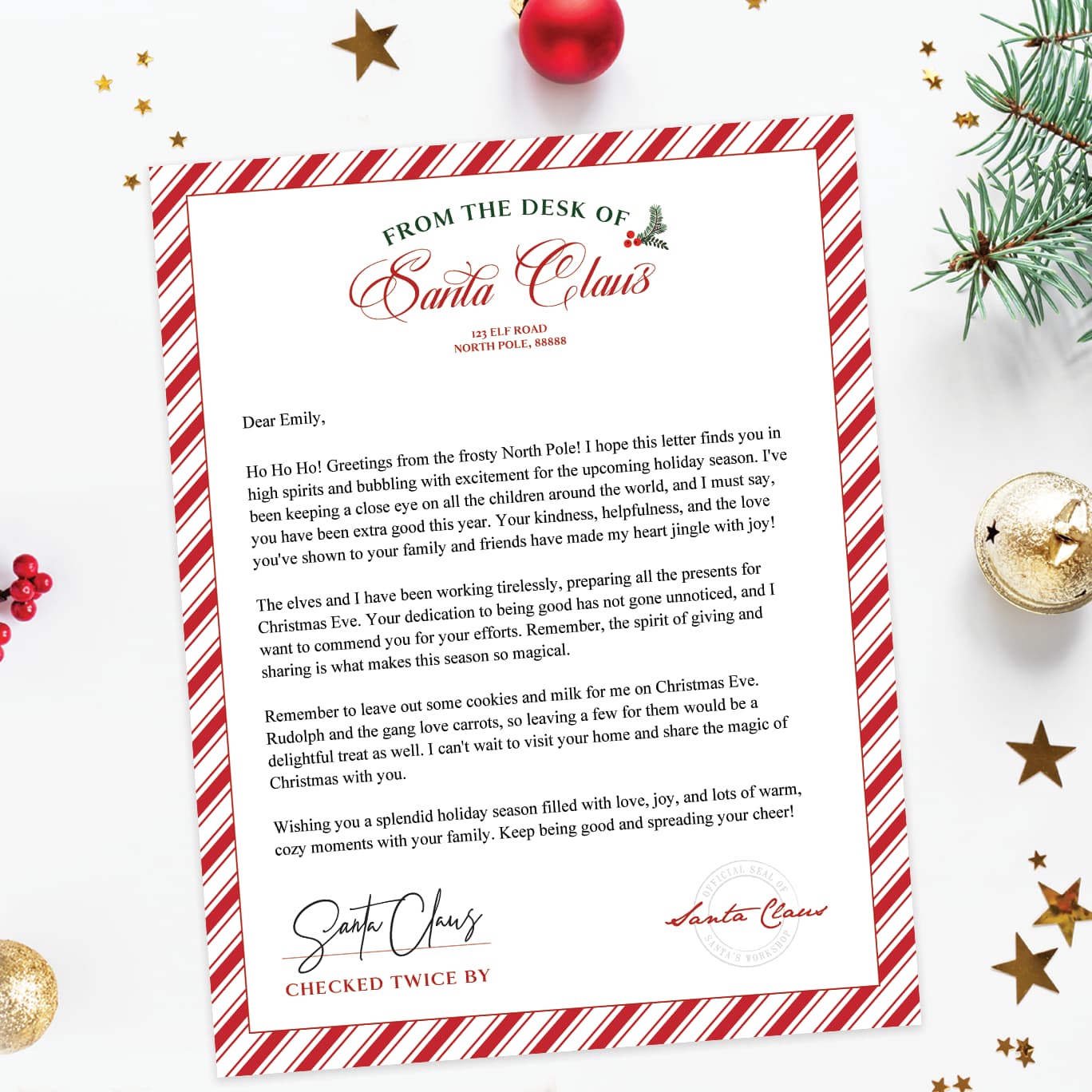 Supplies Needed:
Below are the supplies I recommend to get the best out of your new printable!
Pro Tip: Use card stock to make it more official!
How to edit this template
This free PDF template is fully editable with Adobe Reader, if you don't have this yet I highly recommend it for anyone! It allows you to easily fill out content, sign forms and much more. But even more than that, it allows you to easily edit this template with your own content!
Fill it out using Adobe Reader
Once you download this PDF you'll want to open it using Adobe Reader (free to use) and type in your reply directly into the PDF! Once you've written your custom reply you can print it off and drop it in your mailbox for your child. No stamp needed of course, because Santa's mail is magical!
Get the FREE letter from Santa
Ready to print your free letter from Santa template? Use the buttons below to grab your free printable and enjoy!
If you have any issues or questions please check our FAQ page for troubleshooting tips!
Download your printable letter from Santa!
Click the download link below for your immediate PDF download!