Black Friday Shopping List
Holiday shopping is crazy enough as it is, make sure you're prepared with this free printable black friday shopping list! Perfect to organize all the sales and stores you want to shop!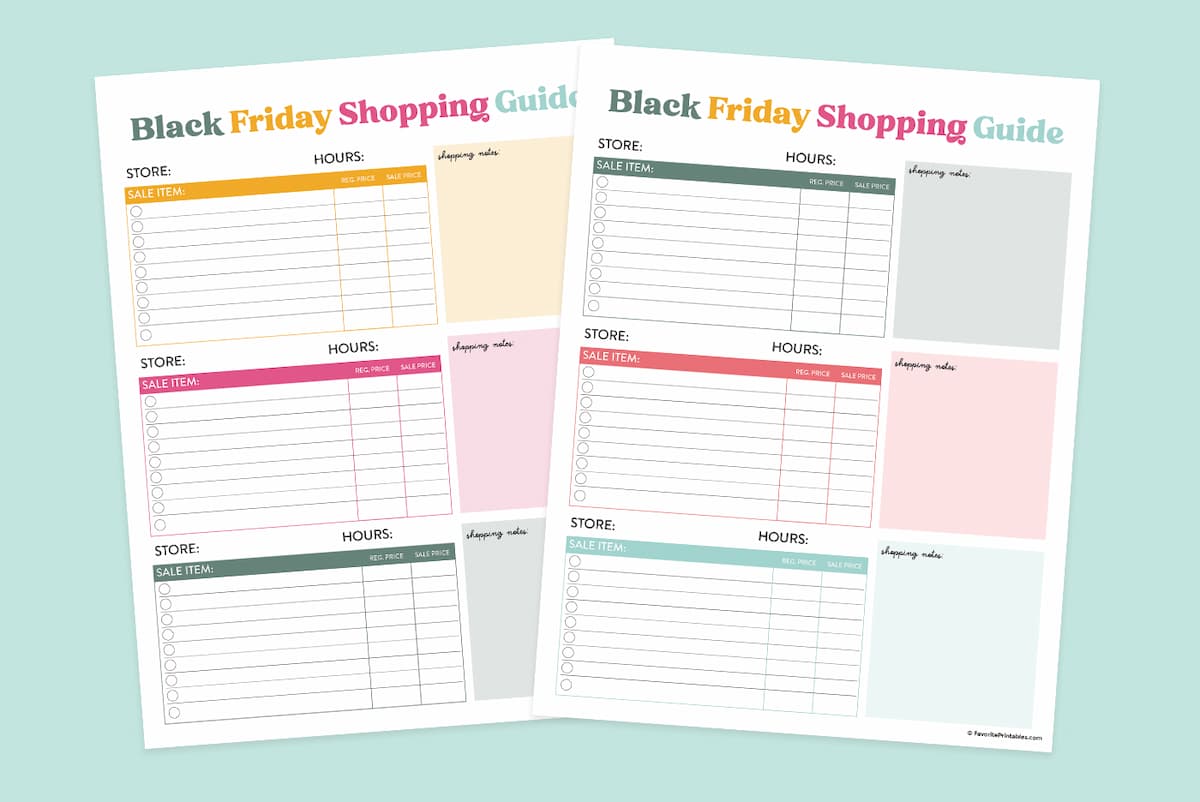 Free printable black friday shopping list
Every year black friday starts earlier and earlier, I know we've all made the corny joke "Why don't they call it black tuesday?!" Corny dad jokes aside though, it really does go earlier and earlier! I miss the days of browsing the sale ads after Thanksgiving dinner and preparing for an early morning of excitement.
This year you can get prepared ahead of time (start as soon as the ads are released!) with this free printable black friday shopping list! Perfectly organized to help you compare prices (old and sale) to make sure items are actually on sale.
So I am sure we all have a list in mind for particular items you want to get, why not start adding those to the list now and then comparing the pricing when they go on sale? That way you know if waiting in like for 4hrs at Target is really worth it.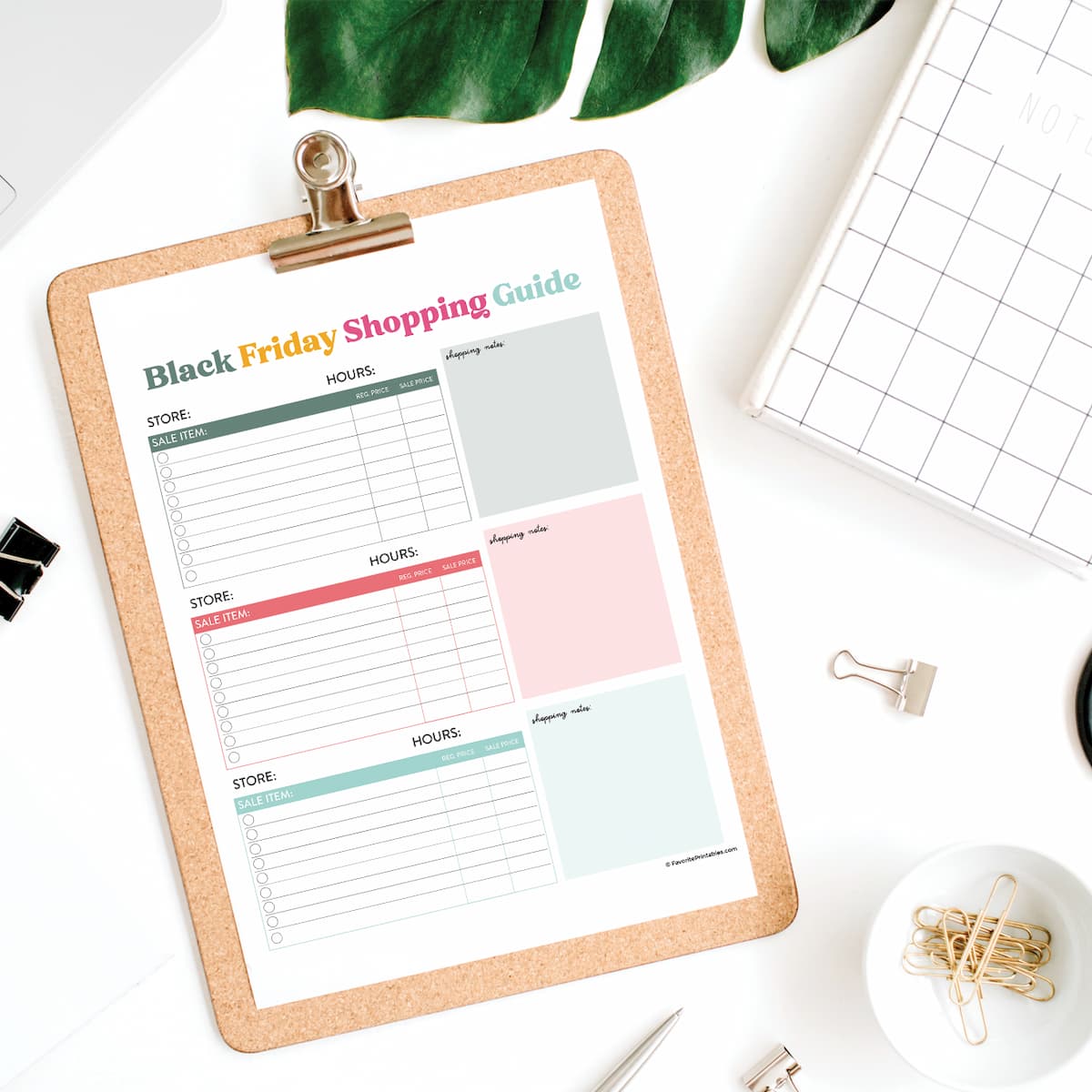 Pro Tip: Get started early with your list so you can compare stores!
What's included in the Black Friday shopping guide?
You'll find a few sections in this printable, and make sure to check out the black friday ad scans to get a better idea of what's coming up!
Adding the store
Each section covers a single store, so you'll want to add the store name to the top of the section and the hours so you know when you want to hit the store.
Adding sale items
Then, under sale items, include the items you want to purchase. You'll have a good idea of what stores carry certain things, but if multiple stores carry them add the products to more than one section so you can easily compare!
Adding sale prices
Once you have your item added you'll want to add two prices. One for a regular price, what it sells for today. And one for the sale price advertised for black Friday, that way you know if it's really a deal.
If those headphones at $15 online today and on "sale" for $12.. that's not worth a long wait in line! But if something is $200 today and $100 on black friday, that's worth the time!
Comparing Black Friday deals before you go
Once you have all your items and pricing added, you can begin to make a plan! Use the notes section to designate what store you're visiting first, check off items as you buy them so you don't purchase them twice, and easily get through the worst shopping days of the year!
What's Included:
8.5×11 sheet of two Black Friday shopping guides, total of 6 store (print more if you want to shop at more!)
Supplies Needed:
Below are the supplies I recommend to get the best out of your new printable!
How to use your shopping list
Printing and using this is pretty straight forward! Just print out the PDF below and write down the stores you want to visit as well as the products that are on sale and their sale prices so you can compare!
Get the FREE shopping list
Ready to print your free shopping list? Use the buttons below to grab your free printable and enjoy!
If you have any issues or questions please check our FAQ page for troubleshooting tips!
Download your printable black friday shopping list!
Click the download link below for your immediate PDF download!
Check Out these
Thanksgiving Printables You'll Love!